Sep. 12, 2023
On August 23, 2023, the Medical Fair China 2023 (MFC2023) grandly commenced at the Suzhou International Expo Center. This exhibition aims to provide a comprehensive professional platform for domestic medical device manufacturers, sales enterprises, medical service companies, and others, gathering experience, communication, and purchasing. This platform helps in precise market control through the exhibition, fostering a nationwide and international wave of promotion for medical devices. It serves as a promotional, demonstrative, and cooperative platform for enterprises, offering an active way for marketing, aiding in brand establishment, and expanding market scale.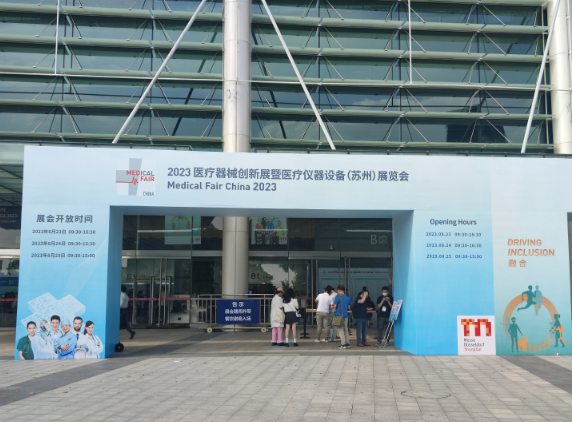 Being the optimal solution for grassroots-level diagnostics, the Automatic Biochemistry Analyzer LOC-200, a flagship product of Tianjin LOCMEDT Technologies Co., Ltd, garnered significant attention from the audience during the exhibition.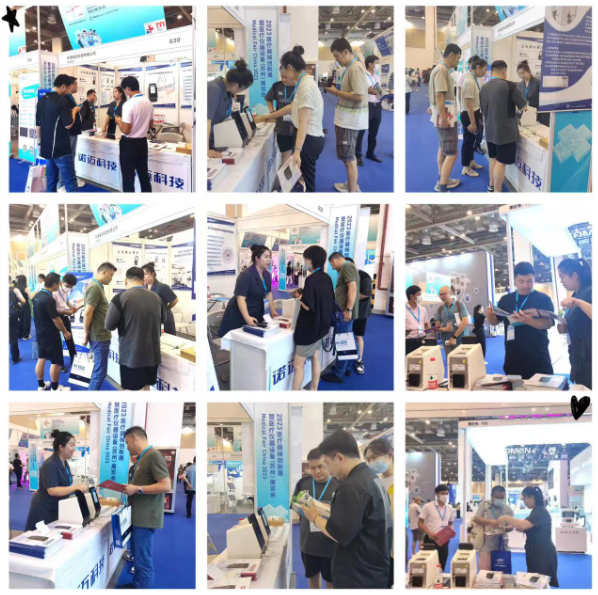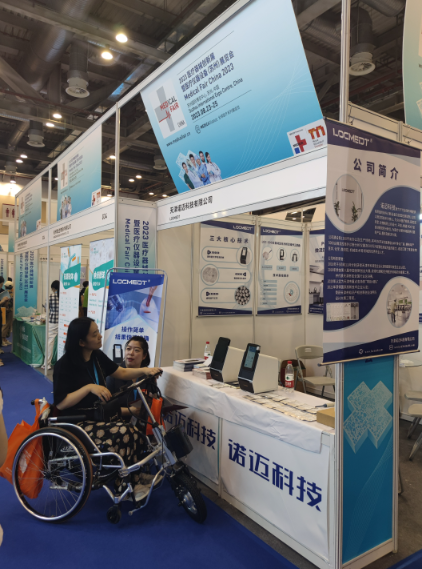 The sales personnel are presenting the product information to the customers.
Automatic Biochemistry Analyzer LOC-200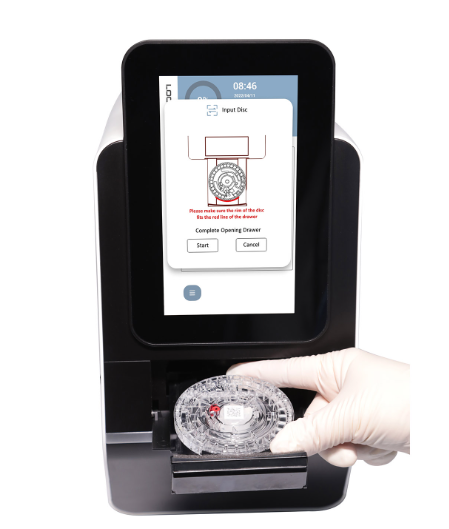 The Automatic Biochemistry Analyzer LOC-200 is a professional and portable device capable of conducting analysis for up to 35 different parameters, including biochemistry, blood gases, and electrolytes. Its compact and flexible design makes it suitable for various application scenarios, with easy operation and rapid results. The device features intelligent quality control (IQC), interference substances warnings, and automatic calibration functions, ensuring higher accuracy in test results and enabling clinical staff to precisely diagnose and treat diseases.